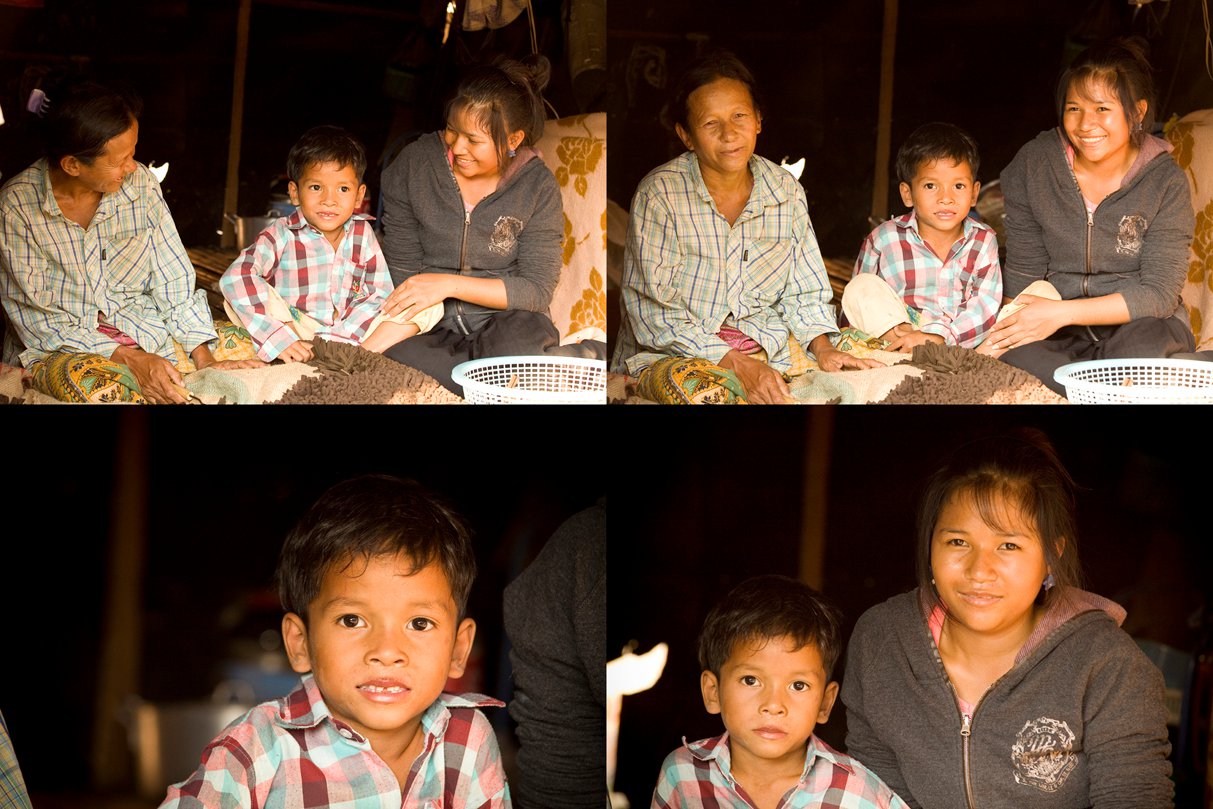 Eourn Rei and her family joined the project way back in 2008. She currently has a husband and six children—two between the ages of six and 15 and four older than 15. In the past, all of her children did not attend school; instead, they worked in the Thai market to earn money. Currently, all the children aged six to 15 years old have the opportunity to study full time.
Eourn Rei earned a monthly income of $78 making carpets. The children older than fifteen (and no longer in school) work as cleaners and collectively earn $3 per day to support the family. Even though the family spent more than they earned, Eourn Rei borrows money from friends and makes purchases on credit so the family has no official outstanding loans.
The family members all have good health. Since joining CfC, Eourn Rei feels confident that she can provide her children with food, good health, and an education. Moreover, with the CfC micro loan program, Eourn Rei established her own grocery business. This business earned her $2 / day which was enough to feed her family daily. However, due to family issues, her business was put on hold.