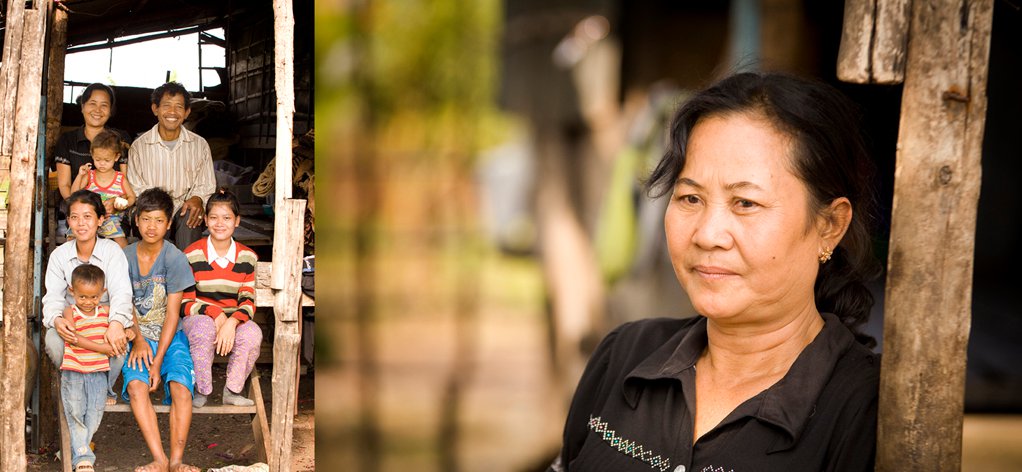 Dy Romdo joined the project in 2009. In addition to five children of her own, she looks after two grandchildren. In the past, none of the children attended school; instead they worked as labourers at the Thai Market to support the family. Now, the four children under 15 years old regularly attend school.
Dy Romdo's only earned $50 per month before joining CfC. While making carpets,  her average income jumped to $120 per month. Her husband also finds other sources of income and can earn $6.70 per day as a cart-pushers to support the family and pay off debt.
With the CfC micro loan program she was able to buy a motorbike to start a motor taxi business which is runned by her son in law. With this business, the family earns an average income of $5 a day.
Dy Romdo's life has changed since joining CfC. Even though her debt weight is heavy and she has health problems, now that she earns her own income by making clothes and running the motor taxi, she can repay her loan and check on her health more frequently. She has more income with which to eat enough each day, send her children to school, and purchase studying materials for them. Plus, her relationship with her husband has improved.