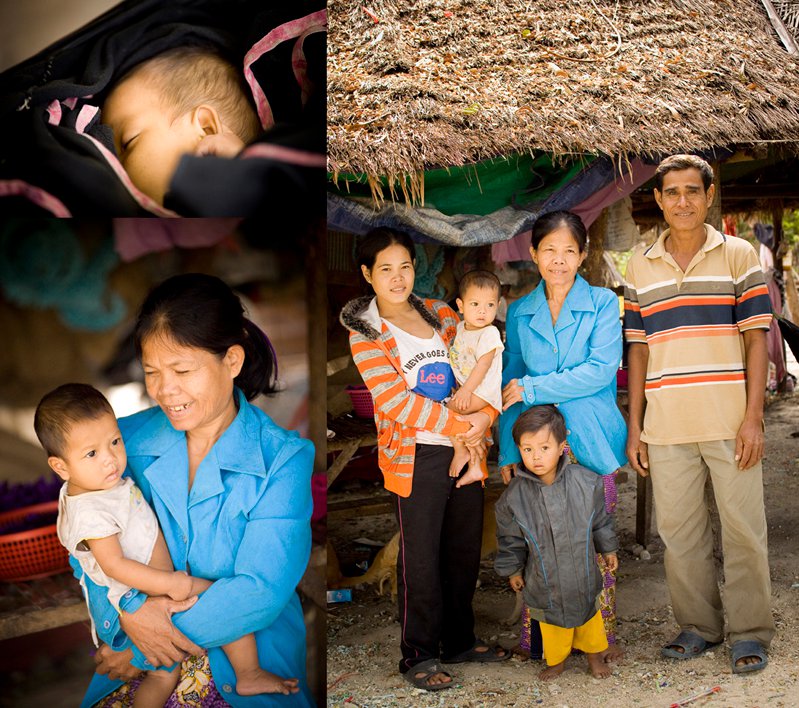 Choup Sary and her family joined the project in 2009. She has one child between the age of six and 15 and four children older than 15. She also cares for three grandchildren with her husband. Previously, her children attended school sporadically because she had no money. Since she joined CfC, her children can go to school every day.
As of 2009, Choup Sary's earned on average a monthly income of $47. She earned about $120 per month making carpets with CfC. Currently, the family spends more than they earn, so she often buys on credit and has an outstanding loan.
As far as their health, Choup Sary has difficulty breathing and her children often get sick with fever. Buying medicine from the market costs $2.30 to $4.70, but for major illnesses, she can seek free treatment at the public hospital.
Regardless of these health worries, Choup Sary feels 100 percent confident that her children can complete grade 12 and that her family is better off since joining the program. From the money Choup Sary earned while making carpets, she has set up her own sewing business. However, she is not getting as much work as hoped for. Because of her old age, we are looking into alternative sources of income which do not require heavy labour.