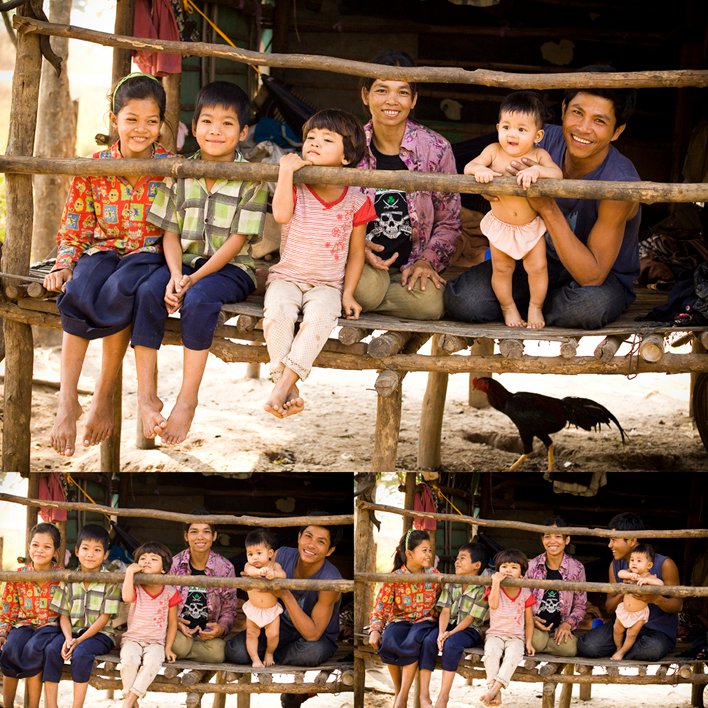 Bun Sambo and her family joined the project in 2008. She has six children—three young ones and three of school age. She previously could send two of her children to school, but they only attended irregularly because of lack of money (The local school requires that children pay their teacher at the beginning of each day in cash). But, since Bun Sambo joined with CfC, her three children attend school full-time.
Bun Sambo earns $96 per month making carpets and her husband supplements this income working as a cart-pusher for about $1 to $2.80 per day. The family puts aside these earnings for emergency expenses and borrow money to purchase commodities.
Bun Sambo says she's "not strong enough" in regards to her health, and her children often get the flu and high fevers. For treatment, she normally buys medicine from the market for $1. For major illnesses, she often finds treatment at the public hospital or takes traditional Khmer medicine, which costs around $2.50 per treatment.
Because she has a steady job, Bun Sambo can now borrow money more easily from someone so she can use her carpet-making income to send her children to school. She wants to continue to work hard making carpets so she can stay healthy and pay for her children's further education.