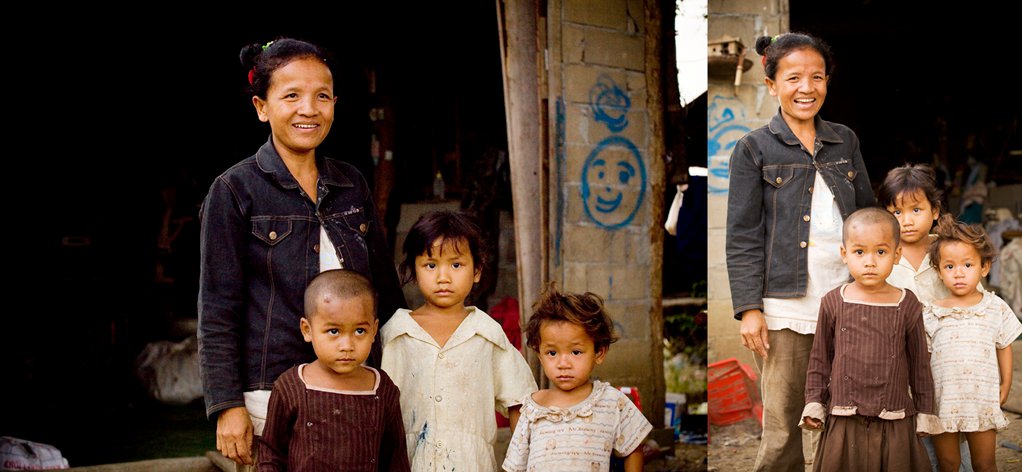 Yey Kimlay and her family joined CfC in 2009. With her husband, she has seven children—three under the age of six and four between six and fifteen. Three of her brothers live with the family as well. In the past, all of Yey Kimlay's children attended school irregularly because they worked collecting recyclable materials and resold them in the Thai market. But, since their mother started making carpets, all of the children have the chance to study every day.
While on the CfC program, Yey Kimlay earned $57 each month making carpets. In addition to this, Yey Kimlay started her own grocery business thanks to the CfC micro loan program. It used to be a small grocery business at home but she was able to expend it and she now earn around $3 a day with this activity.
Since she joined CfC, Yey Kimlay has more income to spend on food and paying off old debts. Her relationship with her husband has improved and most importantly, her children are back in school.